Locksmith
San Antonio 
Lone Star
Locks and Keys
• Integrity • Quality • Service • Technology • Value • Leadership •
Home, Car and Commercial Locksmith Services in San Antonio TX
The locks in your home including those used in your furniture can develop problems. This can be caused by regular wear and tear or damage caused by others. Whatever the reason is, it becomes imperative to get the locks repaired at the earliest. We can repair all types of home locks with ease. If
necessary, our skilled staffs can also replace your worn out locks. As one of the leading Locksmith San Antonio entity, we cover household lock issues with precision.
Security is of prime importance in any commercial setup. It is absolutely necessary to ensure the locks in places like office, restaurant, and shopping malls function properly. These commercial setups need to be protected from burglary and trespassing and properly functioning locks are prerequisite for that! We, as a leading San Antonio Locksmith agency offer services for various commercial customers. Lone Star Locksmith can take care of damaged door and safe locks and repair them. Try our service to understand why we are the top locksmith in San Antonio.
Car lock and key problems can leave you in mess. These problems, when you are away from home, can be more worrisome. We offer automobile locksmith service in San Antonio Texas. As a top locksmith san Antonio tx agency we also work with cars featuring keyless entry or remote controlled locks. Even if you are left with a broken car key half stuck in its slot, we can help you out. We can replace damaged car locks quickly.
Emergency Locksmith Services in San Antonio, Texas
We understand the lock and key problems can happen at odd hours and such issues may leave you perplexed. That is why we offer emergency packages. As a top locksmith agency we offer our services
on all days and also on holidays. Feel free to give us a call even at midnight if you face any lock problems. We also reach out to people stuck with car key issues.
It is not mandatory that you will contact Lone Star Locksmith only when a serious lock and key related issue crops at the home or workplace! You can opt for our services if enhancing the level of security is a concern. We can install new locks at any domestic or business setup. We can also augment existing locks with CCTV and alarm for better protection from theft and burglary attempts.
When you look for locksmiths San Antonio for any needs, you should deal with licensed service providers. On that ground, you can count on us beyond doubt! We have valid license for offering all the packages in San Antonio. Our staffs are skilled and bonded. When you seek our services no insurance or law related hassles would be there.
Residential Locksmith
Lone Star Locks And Keys in San Antonio, TX give free estimates and service quotes to make sure that you are not only happy with our service but also receive fair pricing.
Commercial Locksmith
Our wide variety of San Antonio commercial lock systems can make you feel confident about the safety of your people
24/7 Emergency Locksmith
Locksmith San Antonio understand that problems may arise at any time thus we make our emergency locksmith
Automotive Locksmith
Lone Star Locks And Keys – San Antonio Locksmith can make sure that you solve this problem faster than you think. Speak with one of our staff members today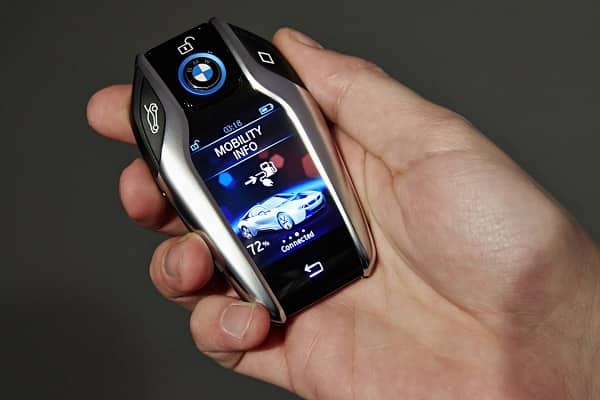 Car Key Replacement
We have all the car key replacement for you in San Antonio. From trasponder key programming, to all the fob keys
Key Cutting
We At Lone Star Locks And Keys have the top tech machine for all the residential and commercial key cut for you.
Why Choose Lone Star Locks and Keys in San Antonio, TX
Lone Star Locks and Keys has been one of the best names in security industry since its inception. We specialize in all types of locksmith services for your home, office and automobiles.  We
offer friendly and highly professional locksmith services in the entire San Antonio area.  We believe in high quality workmanship along with the best affordable pricing strategy. We handle not only the lock and key solutions for your property but also handle safe and cabinet security solutions.
A professional locksmith company in San Antonio Texas is required to have a valid license from the state for legal operation and we have all the necessary licenses for operations. Our service people are fully licensed, trained and insured who are completely committed to offer you the best locksmith services wherever you are located in San Antonio area.  Our technicians have also passed criminal backgrounds checks and are registered with the Texas State and thus you can feel secure to take our locksmith services anytime.
We also handle emergency lockout situations which is really painful for you if you are trapped into it. If you accidently get locked out of your car, home or office, don't worry at all. Just call Locksmith in San Antonio immediately and we will reach you within half an hour and handle the rest. We are equipped with all types of locksmith tools and parts and we are completely mobile locksmiths.  With our emergency locksmith services, we are available 24 hours a day and therefore do not hesitate to call us anytime of the day. We spend time in training our employees for a high level customer satisfaction service and that you will find right from your call to the closing of your service call! We offer all types of Locksmith services in San Antonio and kindly visit our Locksmith services section to know more about our services.
Angie's List
Yelp
YouTube
We recently shifted to San Antonio and I wanted to rekey my new house. I was in search of a good locksmith company and one of my friends suggested me the name of Lone Star Locks and Keys Company. My good experience with this locksmith started with my call straightaway and till the end of its service, Lone Star Locks and Keys in San Antonio, TX was superb.
Allan H.
We Cover The Following Zip Codes
78201, 78202, 78203, 78204, 78205, 78206, 78207, 78208, 78209, 78210, 78211, 78212, 78213, 78214, 78215, 78216, 78217, 78218, 78219, 78220, 78221, 78222, 78223, 78224, 78225, 78226, 78227, 78228, 78229, 78230, 78231, 78232, 78233, 78235, 78237, 78238, 78239, 78240, 78241, 78242, 78243, 78244, 78245, 78246, 78247, 78248, 78249, 78250, 78251, 78252, 78253, 78254, 78255, 78256, 78257, 78258, 78259, 78260, 78261, 78263, 78264, 78265, 78266, 78268, 78269, 78270, 78278, 78279, 78280, 78283, 78284, 78285, 78288, 78289, 78291, 78292, 78293, 78294, 78295, 78296, 78297, 78298, 78299